Our Mission
Singing Onstage provides musical theatre training and performance experiences to students in Central Pennsylvania. Our education programs contribute to the cultural vibrancy of State College and the surrounding area.
Community
Theatre is a community-based art form and it truly takes a village to put on a show. There is so much cooperation and collaboration along the way. Singing Onstage is successful because of the hard work of the teachers, parents, students, and backstage help that works together to put on productions.
Process Over Product
While we want to have amazing final performances, we value the student experience during the rehearsal process. We want to foster the growth and joy of every student during each class meeting.
PLAY
Play and fun should be the heart of all that do, we are putting on plays after all! We work to offer a positive atmosphere that encourages students to take risks and make big, bold choices where they have a community to support them! We value student ideas and creativity.
Pedagogy
At Singing Onstage all students will learn how to use healthy vocal production to explore characters and tell stories. We will primarily be learning through play. By creating a story together students will learn valuable skills like teamwork, presence, multi-tasking, improvisation, empathy, and persistence. At Singing Onstage our pedagogy is informed by the Meisner Acting Technique and Rudolph Laban's movement work.
Our goal as theatre educators is to intellectually stimulate and culturally engage students through the creation, rehearsal, study, production, and critique of theatre. Theatre education is an excellent medium to foster public speaking skills, teamwork, responsibility, and the art of storytelling. By developing a trusting classroom environment with clear ground rules for respect and communication, we foster a space where students are free to voice their opinions, perform, and create.
Theatre education greatly contributes to creating well-rounded, confident, and active members of society. The study of theatre can open endless possibilities for interdisciplinary learning, exploration of social justice issues, and generally helps students "connect the dots" between people, places, and stories we all share.
Our Team
Meet our exceptional team of passionate instructors and industry professionals, dedicated to nurturing the talents, fostering growth, and inspiring the next generation of musical theatre stars.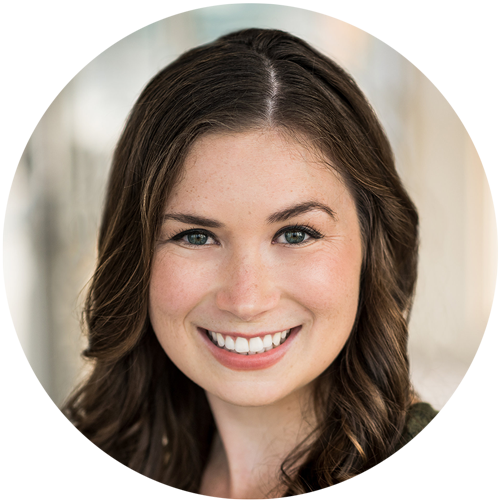 Leah Mueller
Director | Co-owner
Leah Mueller (she/her) grew up in State College and was a Singing Onstage student when she was in middle and high school. Leah has over ten years of teaching experience, from Pre-K through collegiate levels. Leah was the Performing Arts teacher at the SCASD Delta Middle School Program for six years where she directed, choreographed, and music-directed their musicals and plays. She holds a BME in Music Education (Choral/Voice emphasis) from Penn State University, an MA in Theatre Studies from the Royal Central School of Speech and Drama, University of London, and an MFA in Acting from Indiana University. In addition to running Singing Onstage, Leah is an Adjunct Lecturer for the Penn State School of Theatre. Learn more about Leah's work and performance experience here: www.leahmueller.com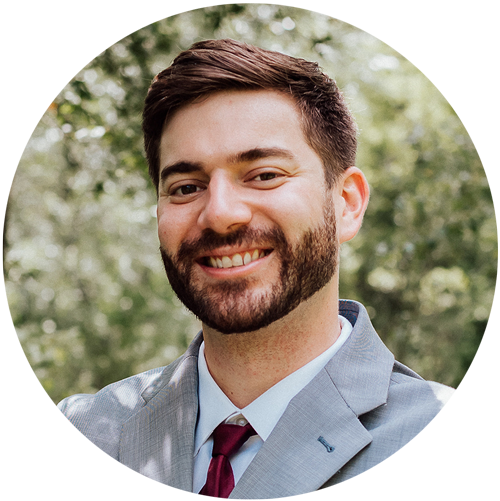 Jared Yarnall-Schane
Operations | Co-owner
Jared Yarnall-Schane (he/him) grew up at a summer camp in the Pocono Mountains where he fell in love with the outdoors and team-building activities. He holds a BS in Mechanical Engineering from Penn State University and an Executive Certificate in Social Impact Strategy from the University of Pennsylvania. Jared is an experienced entrepreneur and program director and is currently the Director of Innovation at the Biomimicry Institute where he helps scientists and entrepreneurs tackle systemic sustainability challenges through nature-inspired design. At Singing Onstage Jared will be working behind the scenes to manage financials and operations. Learn more about Jared's work at www.jarnall.com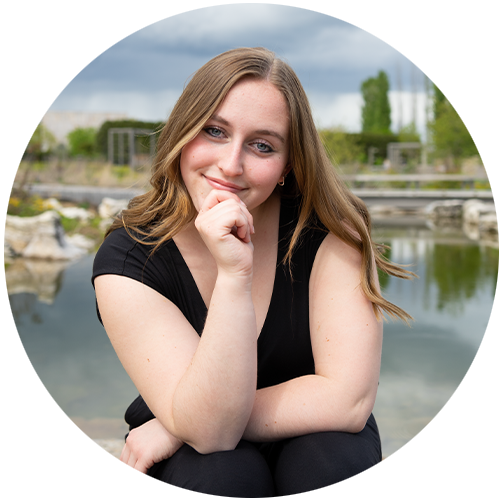 Piper Weldon
Assistant Teacher
Piper Weldon (she/her) is a fourth-year Music Education Major at Penn State. At the age of five, she began taking voice lessons and performing with Singing Onstage. Piper studied at Singing Onstage for many years, gaining the opportunity to sing background vocals on a record, audition for Broadway, and make many wonderful memories through music. Through working with Singing Onstage, FUSE Productions, and high school performances, she has earned many impressive roles in her musical theatre career. At Penn State, Piper studies Classical Music in solo voice, choir, and opera. She has excelled at Penn State, covering lead roles in operas, singing solo with The Penn State Concert Choir, and earning honors for her performances. Outside of music, she has served as Primary Chair of a THON Organization for the past two years. She is so thrilled to be returning back to Singing Onstage where her musical journey began, and bringing joy to others through music.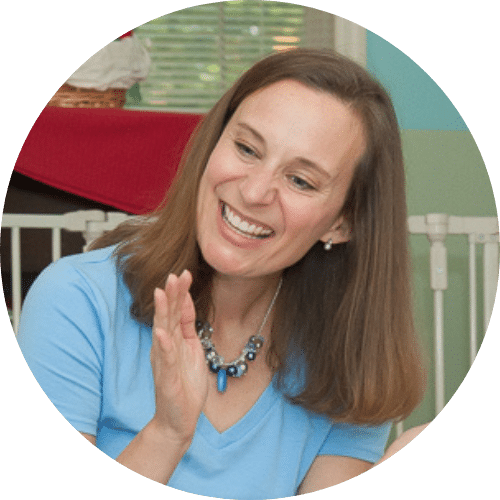 Betha Christopher
Musikgarten Teacher
Betha Christopher (she/her) has been sharing the Musikgarten program with the families of State College. She has also taught music in preschools and daycares throughout the State College area. Betha has three teenage children who all enjoy music, singing, and playing various instruments. She finds great joy in working with young children, as they begin their own musical journeys.
 Betha earned her Bachelor of Music/Business from DePauw University in Indiana (her home state), and a Master of Music in Vocal Performance from Boston University. She began her music career singing classical music and opera in Chicago. She also performed for several summers at The Ohio Light Opera in Wooster, OH, where she met her husband. Now, her children are the performers, and Betha has shifted her focus to teaching young children.
Singing Onstage is in a residential area with limited parking on our property. We ask that you park across the street at Easterly Parkway Elementary School and walk your child over to Singing Onstage for drop off and pick up. Exceptions can be made for specific circumstances (like a sleeping sibling in the car!)  
Bullying is not tolerated at Singing Onstage. All students must treat each other with respect and honesty. If there is an issue between students, parents will be notified and we will try to work through the conflict as a team. 
We have an air filter running the entire time that students are in classes at Singing Onstage. We also have multiple stations throughout the studio with tissues and hand sanitizers. If your child is ill please notify their teacher and keep them home from class. 
Our class is a learning community in which all are welcomed and equally valued. At Singing Onstage everyone is invited to share their experiences (as they are relevant to the course) and to learn from others' experiences. Students have a right to their own identity, which includes being called by their preferred name, pronounced correctly, and the use of correct pronouns. If there are aspects of the instruction of the class which results in barriers to your child's inclusion, please contact your teacher. 
Over 65 Years of Performing Arts Education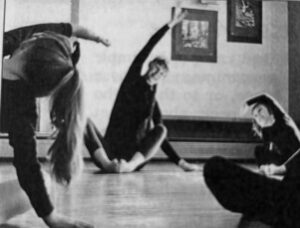 The story of the Pugh Street studio began in 1955, when Betty Jane Dittmar and her husband John built 1108 South Pugh Street as a modern dance studio. For 50 years Betty Jane taught students creative movement and ballroom dance at Pugh Street and the Strawberry Hill Centre for Creative Arts.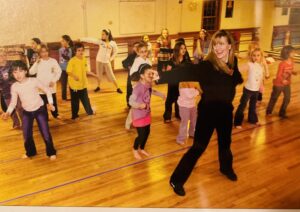 In 2003, her daughter and son-in-law, Heidi and Richard Biever, started Singing Onstage in the same Pugh Street studio. Leah Mueller and her husband Jared Yarnall-Schane bought the studio in 2022 continuing Singing Onstage and the legacy of performing arts on Pugh Street.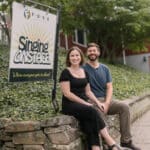 The Pugh Street studio has been a women-led business in constant use by aspiring dancers and musical theatre performers for over 65 years!
FAQS
Frequently Asked Questions
How do I enroll in Singing Onstage?
If you are new to Singing Onstage, you can contact us by email at info@singingonstage.com for more information. You can also view our offerings online via our "classes" or "camps & events" pages.
What are the requirements for participating in a show?
We look for students who have a sincere interest in singing, movement and telling a story on stage. Beginners are welcome!
What is your attendance policy?
Attendance is mandatory. Exceptions are made for illness or family travel (at an appropriate time). If your student is going to be absent, please email your teacher. Please note that students are required to be at all final rehearsals at the stage. We will get the final rehearsal information to you at the beginning of the semester. 
What is your snow day policy?
We will generally follow the snow day calls from the State College Area School District. If the district cancels after-school activities or has an early dismissal, we will likely not hold Singing Onstage classes. If there is bad weather in the forecast, please keep an eye out for an email from Singing Onstage!
What should my child wear to class/performances?
Students should wear comfortable clothing that is easy to move in for rehearsals. If a child would like to wear a dress or skirt to class, they need to wear shorts underneath. For performances, students may be asked to wear dark pants and shoes and a specific color of shirt. You will be notified about the specific clothing that your student will need 4-6 weeks before the performance.
What are your expectations for behavior in rehearsal?
Students are to behave kindly and respectfully in rehearsal towards both their directors and fellow students. Parents will be contacted immediately if there are any behavioral concerns.
Are there auditions for the parts in the shows?
For some of our productions, the leading roles are shared among the students. For others we meet with students to hear what roles they are interested in and hear them sing. We assign roles based on what will be a successful experience for each student.
Where do the shows perform?
Our shows are performed in a variety of venues including: our studio at Singing Onstage, the Municipal building, and the State Theatre!
Is memorization required?
Yes, for scripted shows we expect the student to practice assigned material at home with a family member. Specific dates for memorization will be given on a case by case basis based on the class.
What is your refund policy?
If you or your student is unsure about participating in Singing Onstage, they are welcome to come to observe a class currently in rehearsal. If your child has enrolled and after several weeks is not comfortable with this activity, we are happy to refund the classes not attended. This policy is for Fall and Spring semesters only. Summer refunds are offered up until 2 weeks before the start date, unless the child becomes ill or there is a family emergency. If you are unsure about enrolling your child for the Summer semester, you are most welcome to bring them to a current class for observation!
Do you have financial aid available?
If the cost of a camp or class is prohibitive for your family, please complete our financial aid form to request assistance with payment.